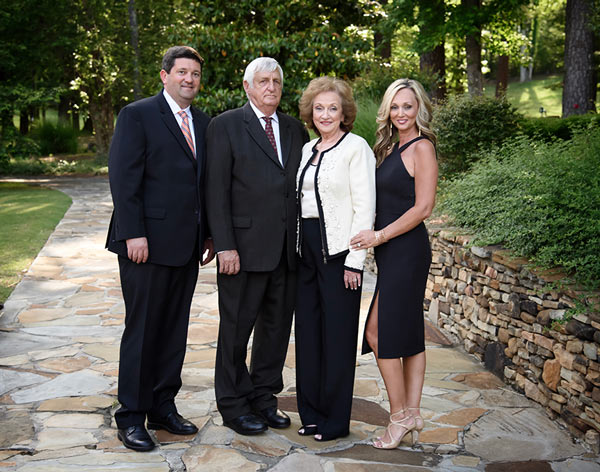 Based in Pell City, Alabama, since 1955, Goodgame Company, Inc. is strategically located between Birmingham and Atlanta to serve a wide range of clients. For more than half a century, Goodgame has set the standard for building construction. By combining the design skills of a leading engineering firm with the construction planning and managing capabilities of an experienced construction company, Goodgame has been able to establish itself as one of the leading family-owned and -operated businesses in the Southeast. Our core belief, "We build relationships," is the key to 90% of our business being from repeat customers.
This combination of expertise gives Goodgame Company, Inc. the ability to match any construction project to the needs of the client by exploring design options and conducting cost/benefit analysis. As a company that consistently exceeds expectations by providing quality and timely services, Goodgame is invested in providing each client with project success.
Through our processes and a good understanding of the client's needs, we choose solutions to meet the intent of the design, as well as the functional, budgetary and scheduling requirements of the project.
We believe that the key to successful management of the construction process is the application of specialized knowledge by our staff of professionals. The result is customized design and enhanced construction. And happy clients.
We provide a comprehensive array of services, including commercial construction, warehousing facilities, construction management, design-build projects and plant maintenance. We also provide all types of welding, including dispatch for welding on job sites, steel fabrication and steel supply (with a wide range in immediate supply).
Our successes in these areas are featured our project portfolio, which includes steel mills such as CMC Metals, automotive plants such as Honda Manufacturing of Alabama, LLC, Eissmann Auto, WKW, Benjamin Moore and Company, and many more.
Our commitment to designing and implementing solutions that are both cost effective and successful for each client's project, along with our wide array of professional services, makes Goodgame Company, Inc., the best choice for all of your construction project needs.
Goodgame Company, Inc. is a proud supplier and Golden Eagle Dealer of the American Buildings Company (ABC). We are also a member of the Builder Advisory Board. Goodgame has also received the Builder of the Year award from American Buildings Company, having had more than $1.5 million in sales for five consecutive years.